This particular article may offer insight to this question "2022 Forecast".  However, depending on the city/town you live in, we still have a HIGH demand for houses by Buyers in the marketplace. High demand and low supply increases sales prices on these houses. Let's look at Leominster for example: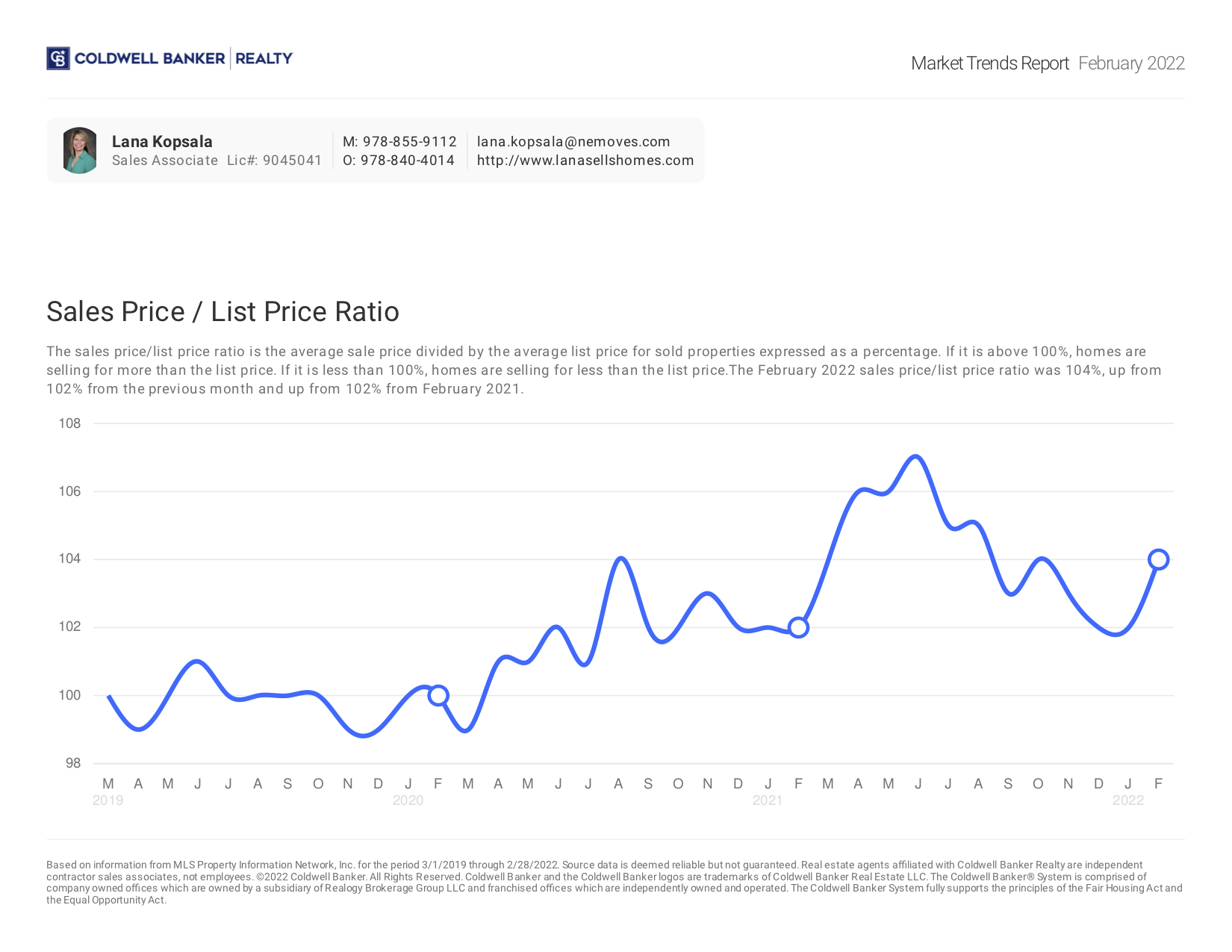 Is It Still A Seller's Market?As there continues to be a high demand for housing and low inventory, 2022 will remain a Seller's Market. Check this video out for further information "2022 Predictions".How Do I Buy And Sell At The Same Time?Easy...you work with me who has 20 years of experience in doing JUST that.  With creative lending options and continued buyer demand, this leaves sellers time to find their next home or buy their new one before selling.

How I Can Help You Sell a Home

Helping find a buyer for your home is only one facet of a real estate professional's job. There are many more aspects including explaining the basic real estate practices and principles and all the related paperwork, Performing a Comparative Market Analysis (CMA) to help determine your home's value, helping to prepare your home for sale, listing your home, marketing your home, keeping you informed throughout the process. When the sale begins, it's important to work with someone who will assist you with the paperwork, negotiate on your behalf, make sure deadlines are met, and work with the escrow company.

A Guide to Moving for Seniors

While relocating is never easy, moving as a senior carries its own difficulties. Click here to learn more about downsizing and senior moving.

If you or a loved one is ready to downsize, I will be your guide from first meeting to getting settled into their new home.